Discuss India's Nutrition Transition with Rinka Banerjee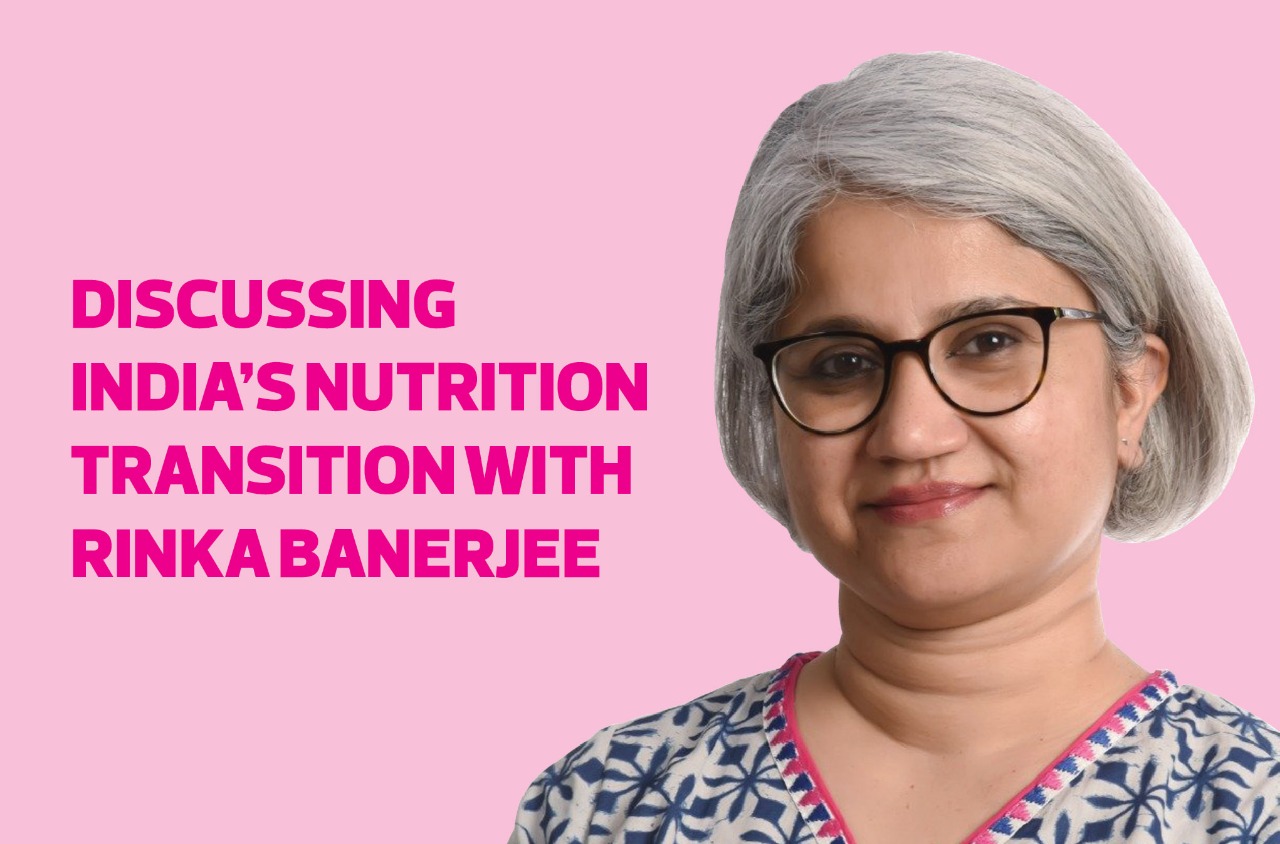 Rinka Banerjee, Founder of Thinking Forks Consulting, which co-organizes the India Food and Nutrition Innovation Summit 2021 (IFNIS 2021) in association with FICCI, discusses the potential for innovation in food and nutrition, packaging, food Summit and more in India with Aultrin Vijay
We are excited to attend the IFNIS 2021 summit. Tell us about Thinking Forks and what it is doing in the food segment in India.
Thinking Forks is an end-to-end R&D consulting company specializing in providing solutions to the food, beverage and nutrition industry. Thinking Forks was established in 2014 with the vision of bringing food and nutrition ideas to life. We support our clients throughout the R&D journey from the start of a product idea on a laboratory scale, through to establishing the feasibility, marketing and placing the product on the market. We provide services in the areas of product and packaging development, manufacturing technology, nutrition and health, and regulation. In the past seven years, we have enabled more than 40 companies to bring more than 100 products to the market.
What was the thinking behind the organization of IFNIS 2021 in association with the FICCI?
India is going through a rapid nutritional transition. We have the double burden of under-nutrition and over-nutrition due to rapid urbanization, changing lifestyles and eating habits. The Covid-19 pandemic has further accelerated part of this transition. Due to the rapidly changing needs of consumers, the food and nutrition industry is at an inflection point and experiencing very significant growth. We see a well-positioned ecosystem in India, from universities to food and nutraceutical ingredient companies, to suppliers of processing and packaging technology to bring disruptive innovations, which we see from start-ups. as well as established organizations backed by solid science, traditional knowledge. We would like to bring this ecosystem together on one platform and showcase the strong potential for food and nutrition innovation in India.
What positive result do you expect from IFNIS 2021?
The showcase of innovative ingredients, products and technologies from industrial and academic partners will lead to an acceleration of innovation in the industry by end users such as large organizations as well as MSMEs, and will not only bring to the India, but also the world a plethora of healthier food choices that consumers can make.
What disruptions has the industry witnessed during the pandemic period? Was it for the good or the reverse?
We've seen a lot of new products with benefits around immunity, protein, natural wellness, ready-to-cook solutions, and plant-based meat. I think the rate of innovation we see in food and drink has never been faster than it is today. Brands are more interested in selling products directly to consumers (D2C). These are all very positive avenues for the industry.
I think the rate of innovation we see in food and drink has never been faster than it is today
Rinka Banerjee, Founder, Thinking Forks Consulting
Do you think new age ingredients and technology can be a game-changer in food and nutrition?
Absoutely. We are seeing new technologies in the field of flavor modification to increase the sweetness, the salty, thus reducing the amount of sugar and salt in food. The use of sustainable and healthy grains such as millet is increasing significantly. Very interesting ingredients and process technologies on the use of alternative proteins. Another area where we see new ingredient and process technologies is the natural and clean preservation of labels.
What is the role of packaging in this industry?
Packaging, of course, has one of the most important interactions with the foods it contains. First, the most important functional role of ensuring the safety, shelf life and user experience of the food product.
What do you think of innovative packaging in the food industry? Do you think that innovative packaging can be a game-changer in food and nutrition? How? 'Or' What?
Today we see packaging playing a very role in providing nutritional ingredients and active packaging solutions to improve product shelf life. As many new era brands provide products, D2C is leading to solutions that are not necessarily out of the box packaging, but more focused on the user experience.
What would probably be the main lessons of IFNIS 2021? What can we expect from this summit?
You'll hear thought leaders, shapers and industry disruptors talk about some of the emerging consumer trends and market needs. You will see a very good showcase of the latest innovations in food ingredients, new age products, packaging and processing technologies by Indian and foreign companies. You will see a brilliant presentation of the latest scientific advancements in technology, ready to be commercialized by our high-end food and nutrition academic institutes.
What are your prospects for the food industry? What significant changes / innovations do you expect over the next two years?
The food industry in India is poised for accelerated growth in most sectors. The main pillars of innovation that can drive growth are health and wellness, own-brand and sustainable solutions, ready-to-eat foods and pleasures with natural and healthier choices. Millennials and nuclear families are probably the main consumers of innovation in the food industry.
Latest trends in the food industry
Convenience
health and wellbeing
Natural and clean foods
Healthier pleasure
Sustainability (such as mils use, waste use, sustainable packaging)
/ features / discussion-of-nutrition-transition-in-india-with-rinka-banerjee-55225
Discuss India's Nutrition Transition with Rinka Banerjee

https://www.printweek.in/Utils/ImageResizer.ashx?n=http://img.haymarketsac.in/printweek/6cf93b90-0f2b-408d-ac14-121b49428983.jpg