Opening of the CNOS Northside clinic | Health, medicine and fitness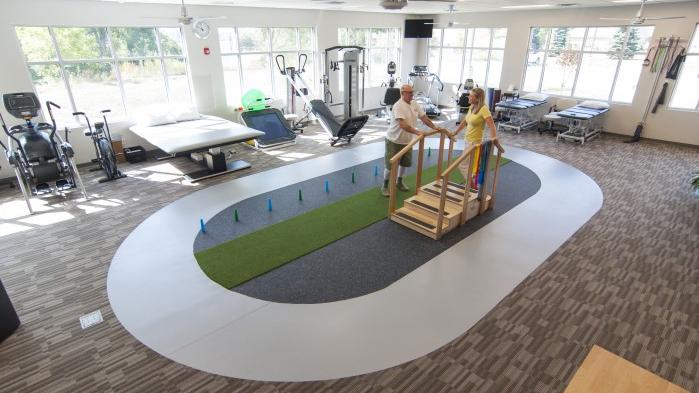 The 6,200 square foot Northside Clinic, which is decorated in a modern "meadow style", offers eight examination rooms, physician offices, x-ray space and a rehabilitation center. An MRI addition is expected to open in early November, according to Nancy Swanson, director of the neuroscience service line.
The rehabilitation center, described by Swanson as "extraordinary, has a large open space with a high ceiling, bright floor-to-ceiling windows and a 3-surface track that will help patients relearn to walk.
"It's more spongy, so it's not like hardwood flooring," she said of the track. "We also have a ballet bar and a different surface there to help patients regain their balance after surgery."
Swanson said she doesn't think patients who already have a provider and live in an area of ​​town where another CNOS clinic is located will switch clinics due to the amenities of the Northside Clinic, per se. Driving time, she said, is important for patients and a big factor in CNOS's decision to open a clinic on the north side.
"I think patients who have started rehabilitation can go where their provider is, but as new patients arrive they will choose the location," she said.
Swanson said CNOS has received requests from CNOS doctors and outpatients to see patients at the new clinic. Between August and the end of September, she said providers for four new clinics will be added.