Kate Firestone honored at annual luncheon | Health, medicine and fitness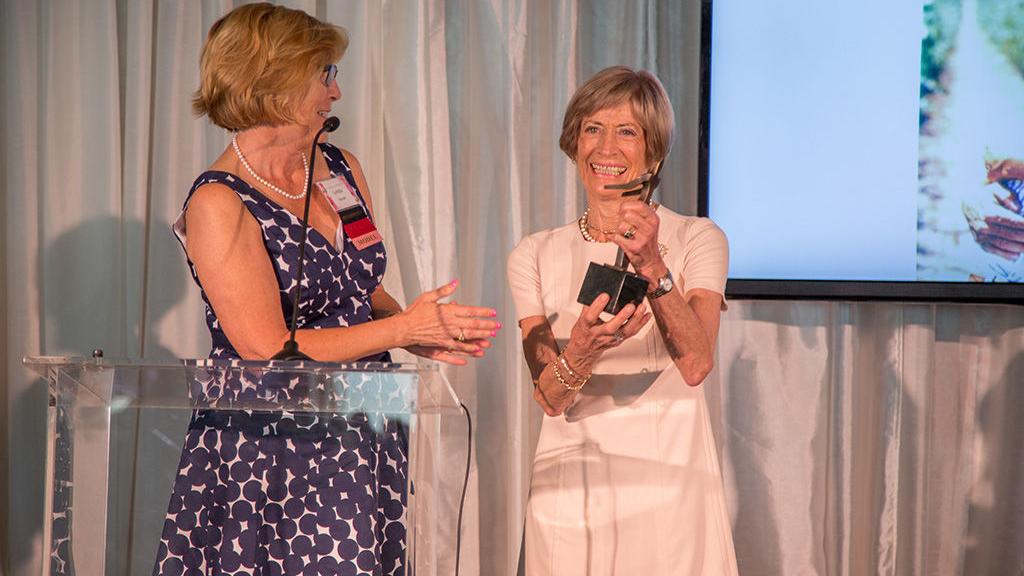 [ad_1]
In honor of Mother's Day, the Visiting Nurse and Palliative Care (VNHC) hosted their 15th Annual Mother's Day Luncheon on May 6 at the Four Seasons Resort Coral Casino. Each year, VNHC honors two mothers – one alive and one in memory – to celebrate their lives and recognize their contributions to our community. This year VNHC celebrated former TV presenter Debby Davison, Remembered Mother, and longtime Valley resident Kate Firestone, Honored Mother.
Firestone's son, Andrew Firestone, was the auctioneer for the fundraiser.
Before Kate was recognized as the Honored Mother and received the 'Caring Mother' award, the Firestone brothers – Adam and Andrew – introduced their mother in an entertaining and loving manner, while a slideshow took place to complete. their story of his life. As the two fondly remembered, photos of Kate as a ballerina, mother, winemaker and grandmother were shared on TV screens around the room.
"Our wandering parents have traveled all over the world looking after the ranches, church, family, DRI and even Rancheros Visitadores," Andrew said.
The brothers took turns joking and reminiscing, while sharing their unique glimpses into Kate's life and their lives with the audience. In an anecdote, Andrew described his parents' backyard, making his father Brooks and the audience laugh. In another vignette, Adam shared memories of opening the family winery.
Kate stood at the end of her sons' mind to accept her award and thanked VNHC for the recognition as well as the invaluable community-wide education and health care programs and services.
"It's a wonderful organization," she says. It makes me tremble to think of those regions that do not have these particular resources. It's so vital.
Kate concluded the lunch by saying, "It's definitely better than an Oscar."
[ad_2]