Vital Signs: Changes Help WIC Program Improve Nutrition for More Families | Health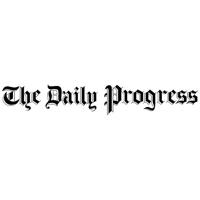 Nutritional health is one of the cornerstones of our overall health. The Special Supplemental Nutrition Program for Women, Infants and Children (WIC) is a federally funded program that helps provide nutritional benefits and education to at-risk pregnant and postpartum women, infants and children. children up to the age of 5.
The WIC program is the country's leading public health nutrition program and focuses on healthy foods, nutrition education, breastfeeding support, and referrals to other health and social service organizations. The WIC program aims to improve pregnancy outcomes and the nutritional status of women and children by providing:
Healthier pregnancies and increased antenatal care
Decrease in preterm births and low birth weight infants
Higher breastfeeding rates
The COVID-19 pandemic created extraordinary challenges for the WIC program, resulting in changes in the way services were delivered. With help from the United States Department of Agriculture (USDA), the WIC program implemented strategies to simplify the WIC experience during this public health emergency. Due to the dramatic increase in enrollment and participation for the first time in over 40 years, the WIC program has moved to remote service administration.