Simple Nutritional Choices Lead to a Sharp Mind and Healthy Body | health and wellbeing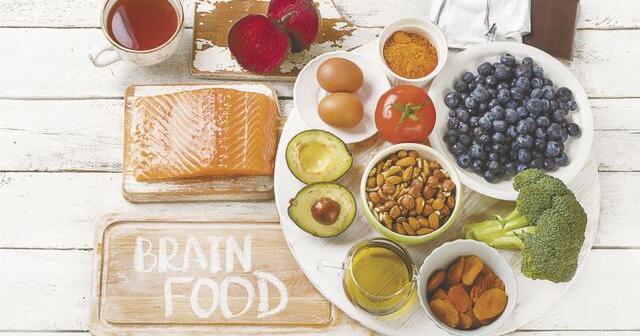 Our brain is major. It's the voice that orchestrates our organs to keep playing because it keeps all of our senses at full blast.
That is why feeding it, not only with engaging and efficient tasks, keeps it active and functional, but it is also fundamental to add foods and supplements for the brain.
Consuming certain foods is integral to brain health to keep our memory, cognitive function, and concentration sharp and vibrant.
According to Harvard Health Journal, health.harvard.edu/healthbeat/foods-linked-to-better-brainpower, these nourishing foods keep gray matter healthy and fully engaged.
oily fish
Since our brains are made up mostly of fat, it makes sense that oily fish would be a precursor. Omega-3s – EPA and DHA which are considered the good fats – found in salmon, albacore tuna, anchovies and swordfish may slow mental decline and ward off Alzheimer's disease. So have sardines on toast for lunch.
coffee tea
Seriously. A cup of joe or matcha green tea contains caffeine, antioxidants and increases alertness. It is a mood enhancer and improves concentration. Matcha has even been found to fight cancer!
Berries, mostly blueberries
Game changers in antioxidants and anti-inflammatory agents, which can prevent your brain from aging and improve cognitive memory, attention and fight depression.
Turmeric – What's the big buzz?
Yes, that yellow powder we add to curry (active compound of curcumin). Four things to remember: Improves heart health, can benefit memory, relieves depression, and helps brain cell development.
Dark chocolate
Major contender – not only is it delicious and makes you happy, it's also packed with antioxidants, caffeine and flavonoids (plant compounds), all brain-boosting compounds. Flavonoids interact with the area of ​​the brain dealing with mental decline, memory and learning. faseb.onlinelibrary.wiley.com/doi/abs/10.1096/fasebj.2018.32.1_supplement.878.10
Broccoli/green leafy vegetables
Superpower hero in brain food. Rich in vitamin K, lutein and beta-carotene, which helps with cognitive decline.
Oranges
Eat an orange a day and you'll get all the vitamin C your body needs.
good old eggs
They're full of choline and B vitamins that your body turns into chemicals, affecting your memory and mood.
Beans – The Brain-Gut Connection
Don't just think about TexMex food. Most beans are packed with folate which fights memory loss and forgetfulness. The brain loves glucose, which beans are rich in. Add their fiber to gut health and it's the complete package.
The foods we eat play a vital role in your alertness, memory and cognitive functions and a key factor is that they could also help fight Alzheimer's disease and dementia. So start adding some to your daily diet.