Quick fix for diabetes: Greek bean and vegetable soup (fassoulada) | Nutrition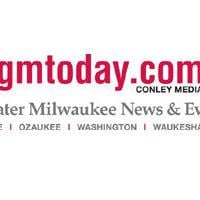 Known in Greece as fassoulada, this hearty, thick soup is a popular dish there. White beans, onion, tomatoes and garlic form the base of the soup.
Useful advice:
— You can find minced garlic in the produce section of the market.
Countdown:
— Prepare the ingredients.
– Make soup.
Shopping list:
1 package frozen chopped onions, 1 can whole no salt added no sugar added tomatoes**, 1 can navy or Great Northern beans, 1 bottle dried thyme, 1 container no salt added dry roasted pistachios, 1 loaf whole-grain bread 1 container low-fat crumbled feta cheese, 1 bag of ready-to-eat washed spinach, 1 large zucchini and 1 bunch of celery.
Staples: olive oil, minced garlic, fat-free low-sodium vegetable broth*, salt and black peppercorns.
———
GREEK BEAN AND VEGETABLE SOUP (FASSOULADA)
Recipe by Linda Gassenheimer
1 tablespoon olive oil
1 cup frozen chopped onion
2 cups sliced ​​zucchini
1/2 cup sliced ​​celery
1 teaspoon minced garlic
1 cup low-sodium, fat-free vegetable broth*
1 cup of water
3/4 cup no salt added white or Great Northern beans, rinsed and drained
1 cup low sodium, no sugar added whole canned tomatoes**
4 cups washed spinach, ready to eat
1/2 teaspoon dried thyme
Salt and freshly ground black pepper
1 ounce reduced-fat feta cheese, crumbled (about 3 tablespoons)
2 tablespoons coarsely chopped dry roasted pistachios, no salt added
2 slices of whole grain bread
Heat the oil in a large saucepan over medium-high heat. Add onion, zucchini, celery and garlic. Cook 2 to 3 minutes until the vegetables soften. Add chicken broth, water, beans and tomatoes. Crush the tomatoes with the edge of a tablespoon. Bring the soup to a boil and cook for 5 minutes. Add spinach and thyme. Cook until spinach is softened, about 1 minute. Add salt and pepper to taste. Pour into two bowls and sprinkle with feta cheese and pistachios. Serve the bread on the side. Makes 2 servings.
Per serving: 420 calories, 140 calories from fat, 15 g fat, 3.1 g saturated fat, 7.4 g monounsaturated fat, 5 mg cholesterol, 20 g protein, 57 g carbohydrate, 14 g of dietary fiber, 13 g of sugars, 470 mg of sodium, 1260 mg of potassium, 270 mg of phosphorus.
Exchanges: 2 starches, 5 plants, 1 lean proteins, 2 lipids.
Buy smart:
* low sodium vegetable broth, container per cup: 20 calories, 0 g fat, 240 mg sodium
** low sodium, no added sugar canned whole tomatoes, containing per cup: 41 calories, 0.3 g fat, 0.04 g saturated fat, 24 mg sodium