On nutrition: Acidic water? Don't worry | Lifestyles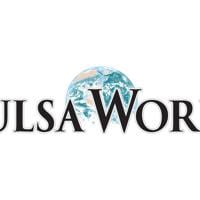 The body has superimposed systems designed to maintain pH because essential chemical reactions cannot occur if our pH is out of the accepted range. Diseases, conditions, medications, stress or anxiety, in addition to a poor diet, can create an unhealthy acidic environment. But if you're sufficiently hydrated and have a healthy, balanced diet, you don't have to worry about water that might be a little acidic. Our body's systems are designed to compensate to keep things on track. We don't need to follow a "more alkaline diet"; the only real help the body needs is a healthy plant-based diet and an active lifestyle.
Healthy foods, including fruits and vegetables, can be on the acid side: carrots (pH 6.1), asparagus (pH 6.3) and cauliflower (pH 5.6) would all have turned this indicator the "wrong" color. A typical vinegar used in salad dressing has a pH of around 3 and lemon juice has a pH of 2.3. Hydrochloric acid released in our stomach to break down food is a very strong acid with a pH of 1.0.
On the alkaline (base) side, baking soda and egg whites have a pH of 8.0. A typical laundry bleach has a pH of 11.4 and the pH of ammonia used for cleaning is 12.0. (Check the pH of many substances at b.link/pdf75.)