NYC launches Vegan Fridays at schools as USDA announces new nutrition standards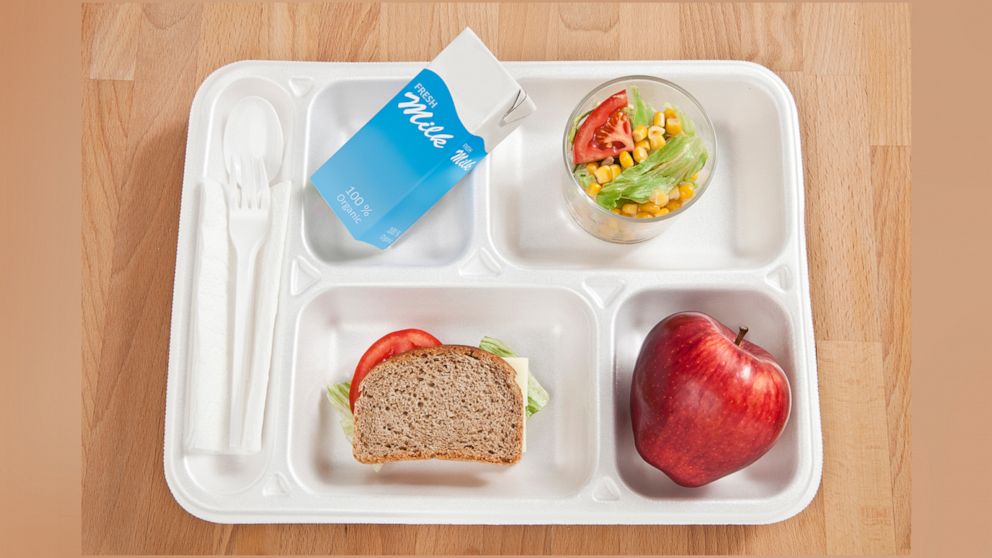 Read the new standards for milk, whole grains and sodium in school meals.
New York City school cafeterias will switch to an all-vegan menu on Fridays as part of new efforts by city officials and the Biden administration to help provide essential nutrition to millions of children.
The U.S. Department of Agriculture on Friday announced updates to school nutrition standards on milk, whole grains and sodium in school lunches.
"Nutritious school lunches give America's children the foundation for a healthy and successful life," Agriculture Secretary Tom Vilsack said in a statement. "We applaud the heroic efforts of schools throughout the challenges of this pandemic to continue serving children the most nutritious meals possible."
Among some of the new policy changes, schools and childcare providers will now be required to offer low-fat or unflavored milks as well as increasing the amount of nutrient-dense whole grains. In addition, starting in the 2023-2024 school year, the weekly sodium limit in school lunches and dinners will decrease by 10%.
In New York City, public school cafeterias, which are already meatless twice a week, are working to create healthier food options for students. NYC public schools will switch to an all-vegan menu on Fridays under a new policy from Mayor Eric Adams.
The initiative begins this week with Adams calling it a way to improve "the quality of life for thousands of New York students."
"Plant-based meals are delicious and nutritious, which is why I have previously called for vegetarian and vegan options in schools," Adams said in a statement. "I am thrilled to see that all students will now have access to healthy foods that will prevent debilitating health issues."
According to USDA guidelines, schools will have time before the start of the upcoming school year to transition from current pandemic operations to more nutritious meals that will run throughout the 2023-2024 school year. The ministry said it plans to support schools facing pandemic-related operational issues now, while planning for the future with school catering stakeholders to establish long-term nutrition standards from the year school year 2024-2025.
"The standards we are putting in place for the next two school years will help schools transition to a future that builds on the tremendous progress they have made in improving school meal nutrition over the past decade. ", Vilsack said in his statement.
Transitional standards for milk, whole grains and sodium for infant nutrition programs will include several requirements beginning this fall for the upcoming full school year.
Schools and child care providers serving participants age six and older may offer flavored low-fat milk in addition to fat-free flavored milk and fat-free or low-fat unflavored milk. At least 80% of the cereal served each week for lunch and breakfast at school must be whole grain.
The weekly sodium limit for school breakfasts and lunches will remain at the current level this school year. There will be a 10% decrease in the limit for lunches next year. This aligns with recently released guidelines from the U.S. Food and Drug Administration that set voluntary sodium reduction goals for processed, packaged, and prepared foods in the United States.
All other nutrition standards, including fruit and vegetable requirements, will remain the same as the standards previously updated in 2012.
The USDA is required to update school nutrition standards based on recommendations from the latest Dietary Guidelines for Americans, compiled by the USDA and the US Department of Health and Human Services.
The ministry says it will get input from schools and industry leaders to help inform the process.