Health supplement sales set to explode in 2022 and beyond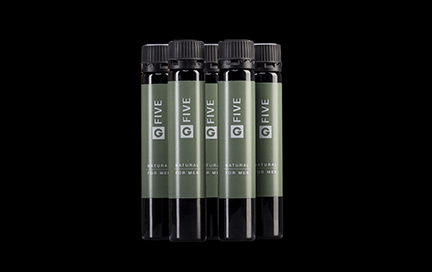 BLP Better Life Products Launches Breakthrough Health Supplements – G Five for Men and G Five Menopause
"Market analysts in the health supplement industry are predicting impressive growth in 2022," said Steve Cullen, CEO of BLP Better Life Products, makers of G Five for Men and G Five Menopause health supplements. The Nutrition Business Journal's (NBJ) Global Supplement Business Report indicates that the United States is the leader in the dietary supplement market.
NBJ estimates that the global dietary supplement will increase by 3.2%, although this may be a conservative estimate.
"What's clear is that consumers are using more health supplements than ever before," Cullen said. "Growth of 3.2% in 2022 will generate $2 billion and since 2019 the dietary supplements business has grown by $10 billion."
Cullen believes the COVID-19 pandemic has led to a healthy increase in health supplement sales as people focus on their overall well-being.
"Eighty percent of Americans now use health supplements, and an overwhelming majority of American adults trust the industry," Cullen added.
Cullen said the BLP team recently met with buyers from large and small retailers across the United States and was thrilled with the reaction to the G-Five line.
"We are launching G Five Natural for Men and G Five Menopause just when American consumers are looking for effective supplements that will help them lead full and vibrant lives," he added.
The key ingredient in G Five is ginseng, a plant extract that has been used in Traditional Chinese Medicine (TCM) for thousands of years. It's not new. What's new is how BLP has applied today's science to optimize the potency of ginseng.
Cullen says, "G Five's formula uses the best ingredients in the right ratio and an innovative processing method. This is what sets G Five apart from other products on the market.
G Five opens a new era for men's and women's health and is already available on Amazon and Walmart.com.
Disclaimer: Statements regarding these products have not been evaluated by the Food and Drug Administration. This press release is not intended to replace professional medical advice, diagnosis or treatment. Please consult your doctor. The news site hosting this press release is not associated with BLP. It is simply publishing a press release announcement submitted by a company, without any stated or implied endorsement of the product or service.
About BLP
Everything BLP stands for was captured in our first product – G Five. We believe that nature has provided our body with everything it needs. Our philosophy is that we all deserve to live the best life possible and BLP's proprietary process, which optimizes the effectiveness of ginseng extract, makes this more possible than ever. G Five reinvigorates men's lives by unleashing the power within them.