A Mother's Day Story: Rekindling Love After Diagnosed With Dementia | Health, medicine and fitness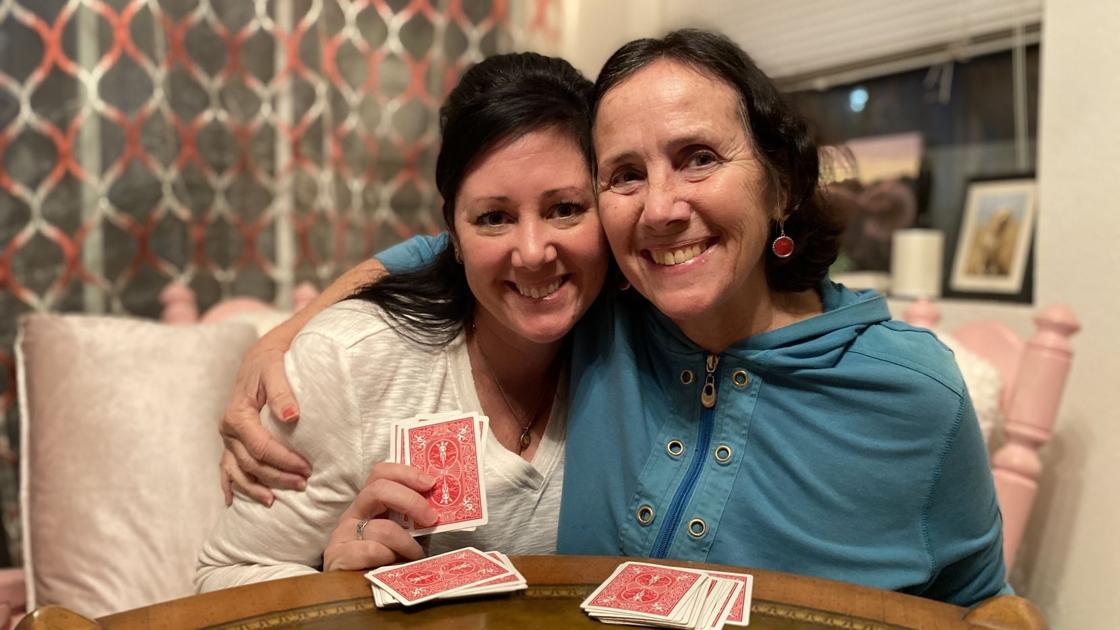 [ad_1]
"My mom would be so proud of me," said Lori Alexander, fighting back tears. "She helped everyone, even when it would take hers away. It's just who she was, and that's who I am; who she taught me to be.
Alexander received the news of his mother's diagnosis of frontotemporal dementia five years ago on Mother's Day. After the initial shock, the news slowly began to make sense of her mother's unrecognizable actions and behaviors, the ones that have caused compromised relationships and heartache over the years.
"Before that, none of us knew what was going on; we just knew something horrible was going on, "Alexander said. "Something that took her and her beautiful spirit away. She was no longer the mother who raised, nurtured and loved me.
The diagnosis brought about a shift in perspective that led to sympathy, forgiveness, and an even stronger desire for reconciliation to find love through heartache.
"She was the best mom she could be and it's so unfair to lose her. That way, mostly," Alexander said.
Now Alexander is assuming the role of chair of this year's Santa Maria Walk to End Alzheimer's Disease, publicly opening up to his story of family struggle and devastation as a way to raise awareness of the disease and resources. available.
The Alzheimer's Association free support groups, education classes and the 24/7 helpline are all resources that Alexander uses to help him gain a deeper understanding, encouragement and help. advice during difficult times.
"Our roles turned and I became the 'mother' in many ways to her," she said. "She is unrecognizable in body, mind and spirit. This disease has robbed us of all its sweet and tender intentions. We continue to struggle with bereavement on a daily basis. "
One thing that hasn't changed about Alexander's mother is her love for everything about Jesus, from Jesus T-shirts to handkerchiefs. Alexander often buys clothes for his mother that say "Jesus" or text or email pictures of items, knowing it will make her smile.
The Walk to End Alzheimer's Disease is the world's largest event to raise awareness and raise funds for care, support and research related to Alzheimer's disease and dementia. As president of the Santa Maria Walk, scheduled for October 2 of this year, Alexander is passionate about bringing hope to his community.
"I will continue this mission to educate as many people as possible to save them from the grief and the struggle that [my family] endured, "she said. "Even though I can only help one family who is fighting with their loved one, that's why I am doing it."
To donate to the Lori Alexander's Walk team, visit https://act.alz.org/site/TR?team_id=678005&pg=team&fr_id=14300. To join the team, visit act.alz.org/santamaria.
The Alzheimer's Association 24/7 hotline can be reached at 800-272-3900. Additional resources such as online support groups or training courses are available at alz.org/CACentralCoast.
Janelle L'Heureux Boesch is Communications Manager for the California Central Coast section of the Alzheimer's Association. She can be reached at 805-892-4259, ext. 1918, alz.org/cacentral or by email at [email protected]
[ad_2]