3 High Fiber Food Nutrition Experts Say You Should Eat Every Day To Beat Chronic Bloating – They're So Good For Your Gut!
If you suffer from chronic bloating and other digestive issues, it might be time to change your diet. One of the most important things when it comes to healthy digestion is ensuring the health of your gut, which is determined by a number of factors, including the types of food and drink you eat. you eat every day. It turns out that your fiber intake can make or break the condition of your gut and, in turn, can either make your bloating worse or help things run more smoothly.
To learn more about the importance of eating the right amount of fiber to support healthy digestion, end chronic bloating, and lose weight, we spoke to Nataly Komova, RD and fitness expert. She told us how the right high-fiber foods can get your gut on the right track and shared three of her favorite options. Find it all below!
How can fiber help fight chronic bloating?
Although consuming too much fiber too quickly can make issues like gas and bloating worse, slowly incorporating more fiber into your diet can actually be a great way to beat chronic digestive issues. Indeed, as Komova notes, "fiber can prevent or reduce bloating by addressing internal triggers like diarrhea, irregular bowel movements, and constipation."
Here's how it works: When you increase your fiber intake little by little, fiber "influences how food moves and how long it takes through the intestinal tract." This is an important key to a healthier gut, as slow digestion is a major cause of constipation, while digesting too quickly can lead to diarrhea. Fiber can put a stop to these long-term problems: "Soluble fiber slows the movement of food by creating a gummy gel in the intestine that swells and solidifies the stool while insoluble fiber holds water to soften it for smooth and easy passage through the digestive tract," says Komova, adding that "eating fiber-rich diets or foods can promote the growth of healthy gut bacteria, frequent bowel movements, reduce constipation, help cleanse the colon and small intestine, promoting a healthier digestive tract.
The important thing to remember, though, is that you don't want to overdo the fiber all at once or you risk making the problem worse. Instead, start adding fiber to your diet little by little and pay attention to how your body reacts. Eventually, you'll be able to eat a high-fiber diet to keep your gut happy and healthy and promote faster weight loss. That being said, here are Komova's top recommendations for fiber-rich foods your gut will love:
The 100+ Best Beauty Launches of 2022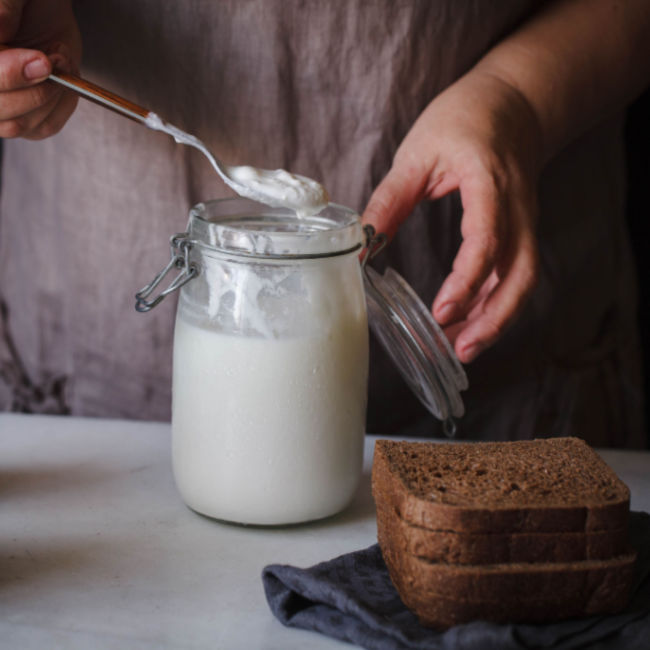 Kefir
Consuming kefir, a fermented milk similar to light yogurt, is a great way to improve your gut microbiota. "Kefir is loaded with fiber, protein, low carb, and lactose-free, making it a healthy probiotic for increasing good gut bacteria and reducing bloating," Komova raves. If you're looking for a way to take it to the next level, she recommends adding toppings like fresh berries, peaches, and grapes. Yum!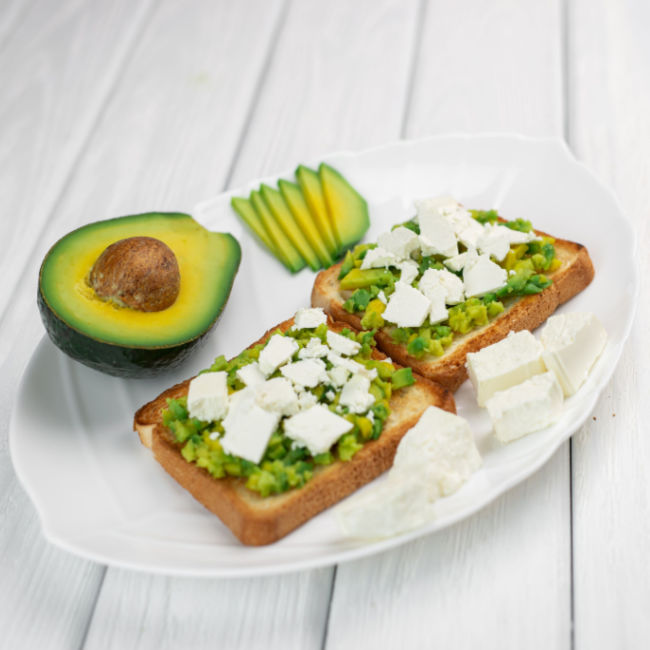 Shutterstock
Lawyer
Avocado toast, anyone? Komova says this fruit is one of the best things you can eat to "encourage normal bowl movement, increase satiety, and reduce issues with gas or bloating." There are many ways to incorporate avocado into your diet. You can put it in smoothies, add it to sandwiches and salads, make guac or put it on your bread – the possibilities are truly endless.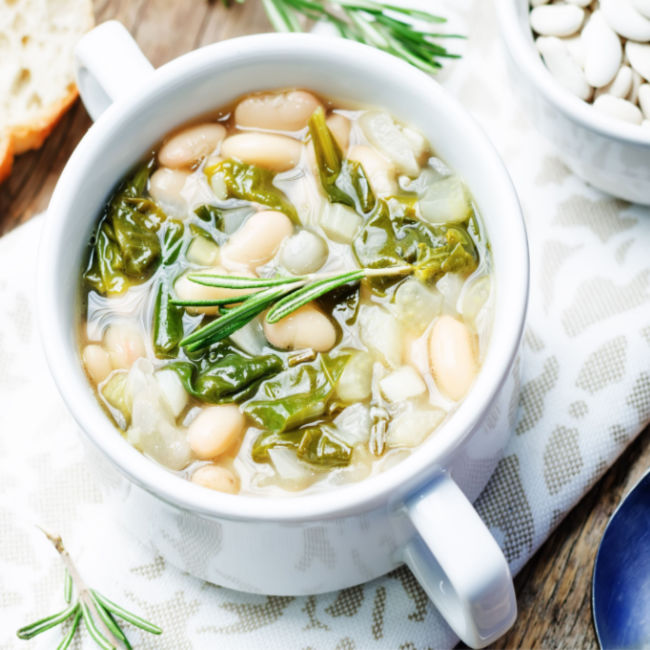 Shutterstock
White beans
All types of beans and lentils are a great source of fiber, but Komova recommends a good serving of navy beans in particular. These include navy beans, lima beans, cannellini beans, and "far north" beans. This strain is delicious in soups, mixed with vegetables, or added to protein bowls. "White beans are high in fiber and potassium, which helps relieve stomach gas or bloating," Komova concludes. Yum!